Objectives and Key Results is a management methodology may have been popularised by the explosive growth stories of Silicon Valley startups but today more and more organisations are using it to improve performance and reach their Wildly Important Goals.
If you're interested in exploring performance management built on a culture of collaboration and accountability then there's no better place to start than John Doerr's Measure What Matter. It's an invaluable resource filled with practical advice and case studies to help you better understand and implement OKRs.
Here are some of my favourite quotes from the book.
"You need a culture that high-fives small and innovative ideas."

Jeff Bezos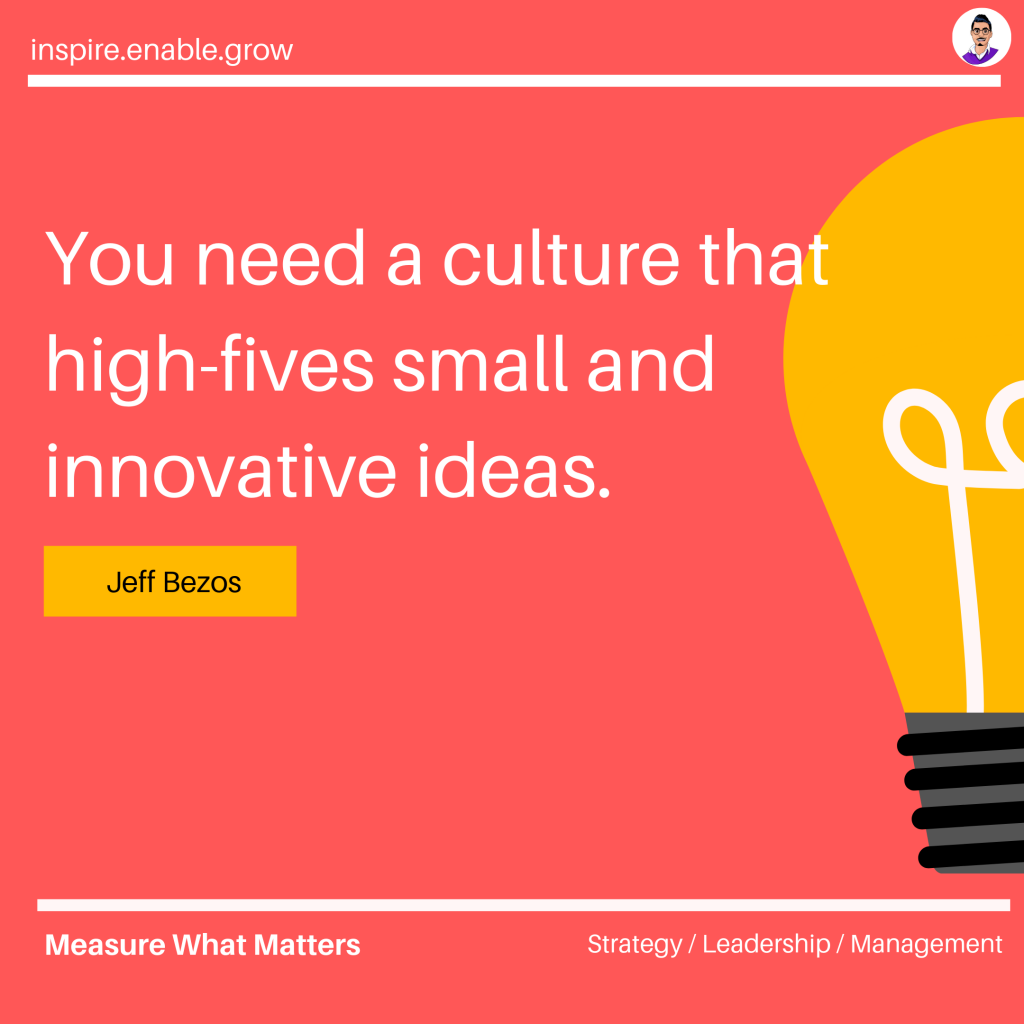 "If the heart doesn't find a perfect rhyme with the head, then you passion means nothing."

John Doerr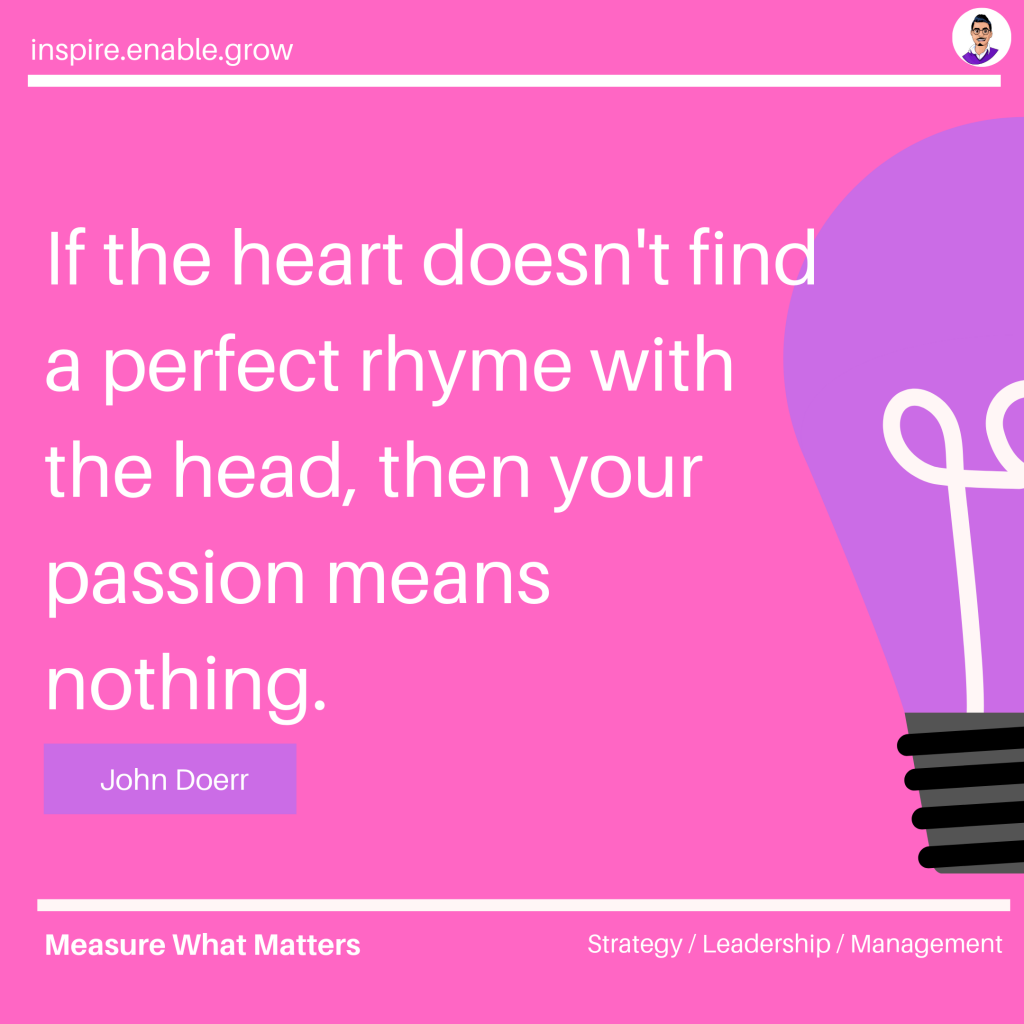 "Hard Goals drive performance more effectively than easy goals. Second, specific hard goals produce a higher level of output than vaguely worded ones."

John Doerr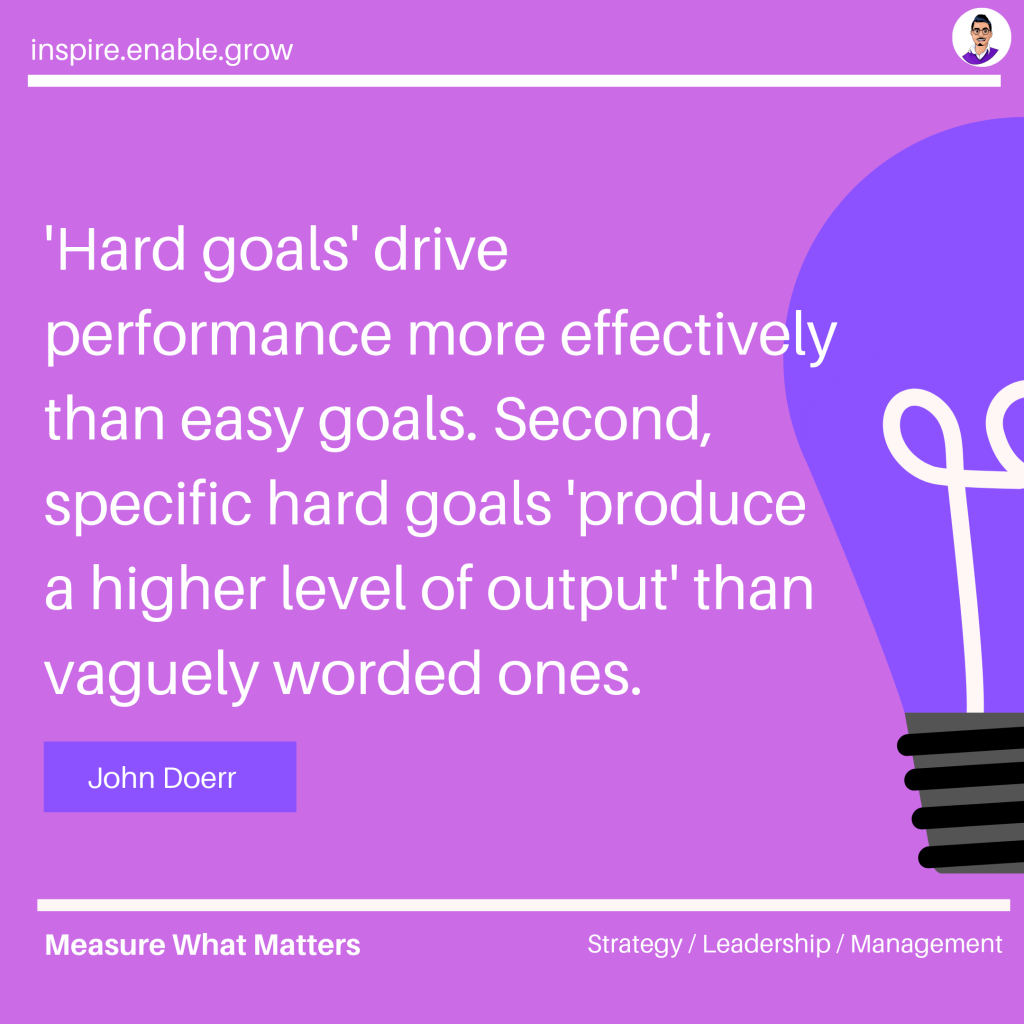 "In today's economy, change is a fact of life. We cannot cling to what's worked and hope for the best. We need a trusty scythe to carve a path ahead of the curve."

John Doerr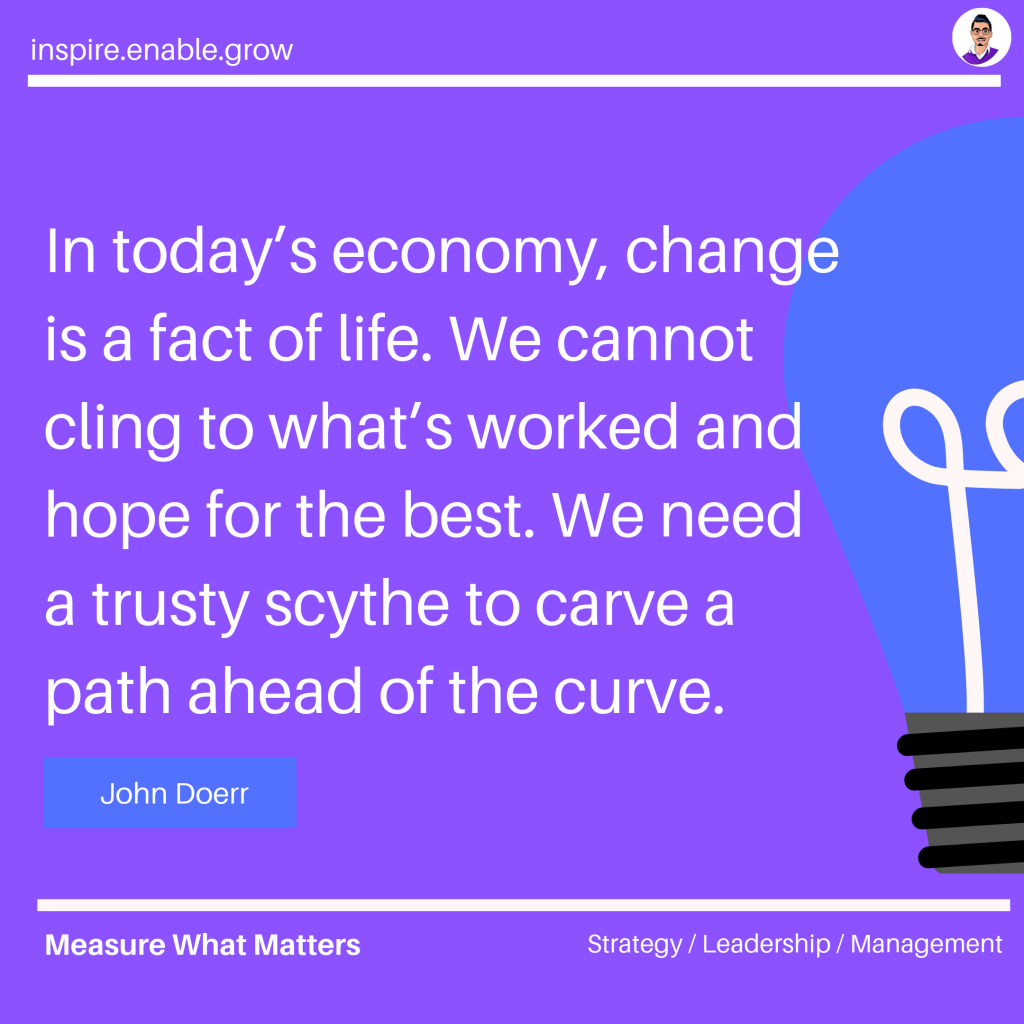 "Transparency seeds collaboration."

John Doerr
"When you're tired of saying it, people are starting to hear it."

Jeff Weiner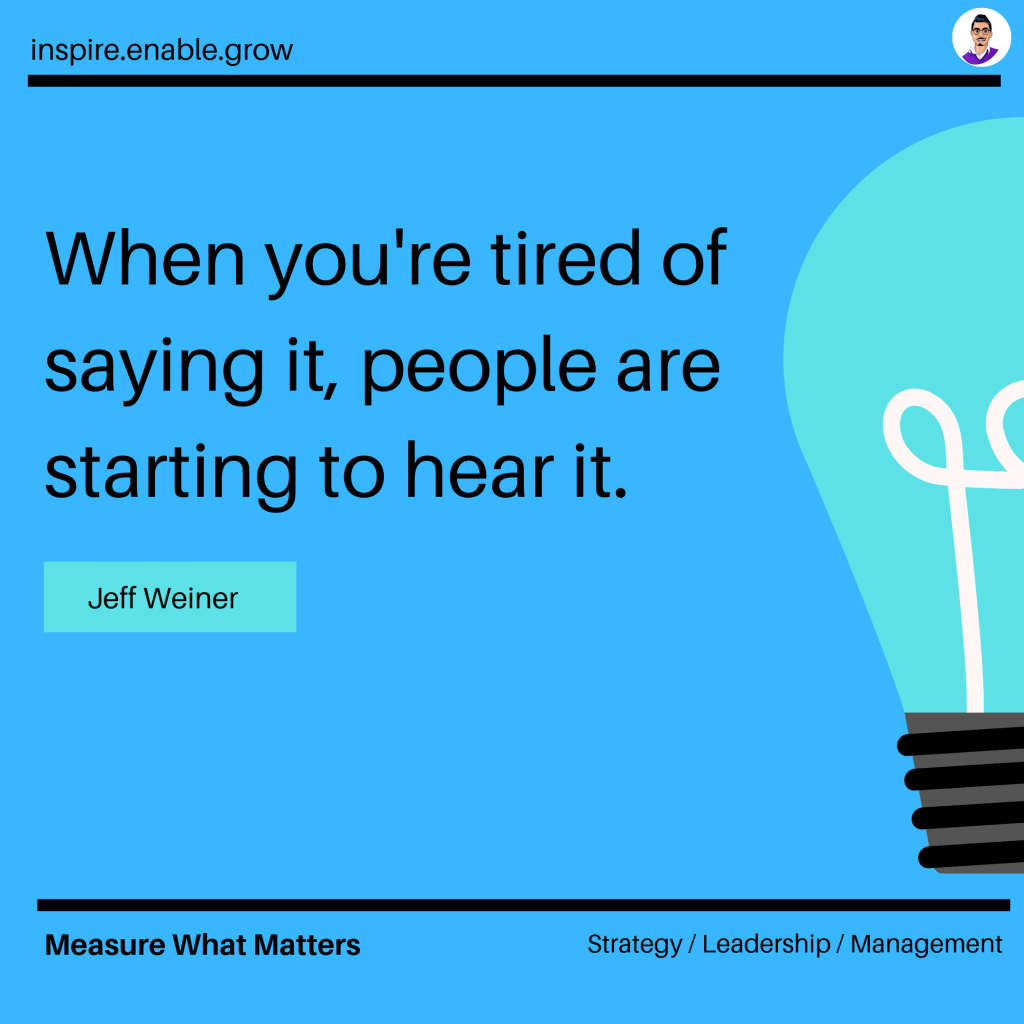 "The companies that treat their people as valued partners are the ones with the best customer service. They have the best products and strongest sales growth. They're the ones who are going to win."

John Doerr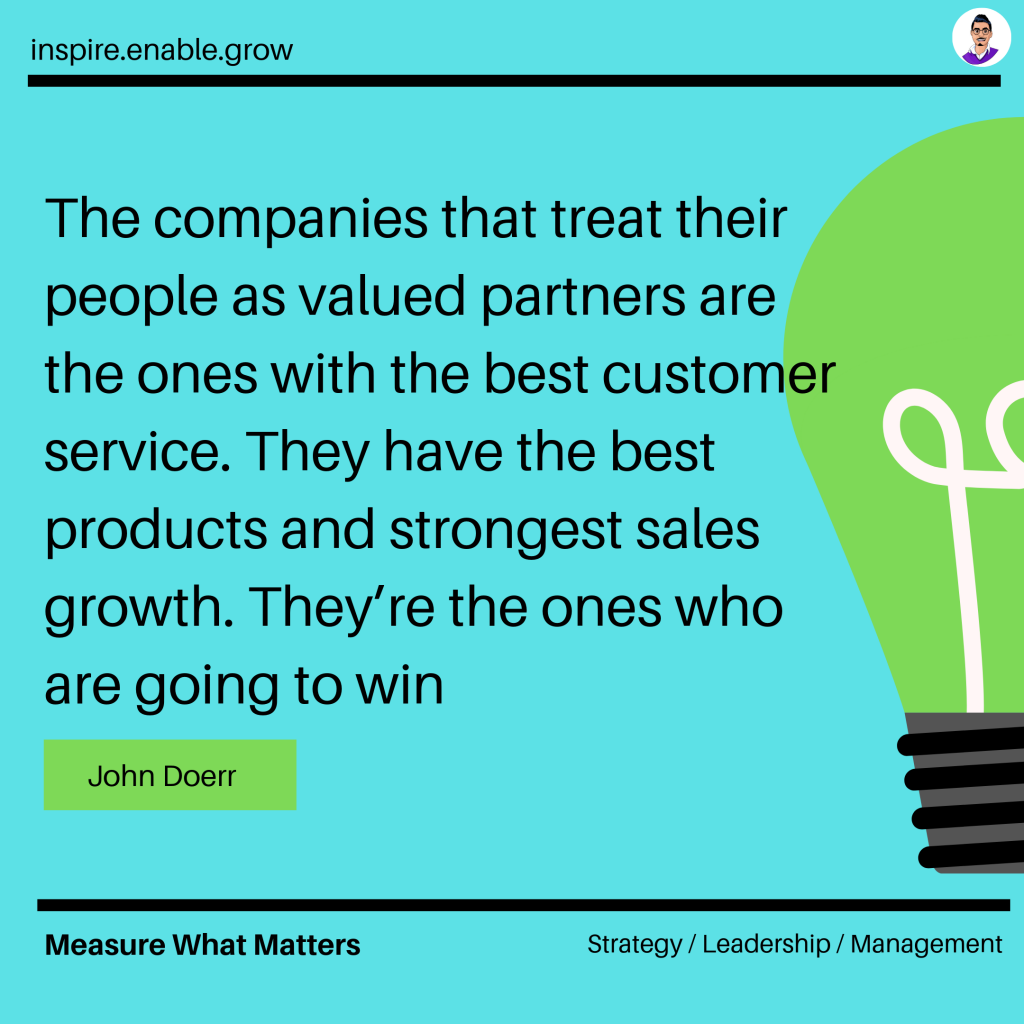 "If the ladder is not leaning against the right wall, every step we take just gets us to the wrong place faster."

Stephen Covey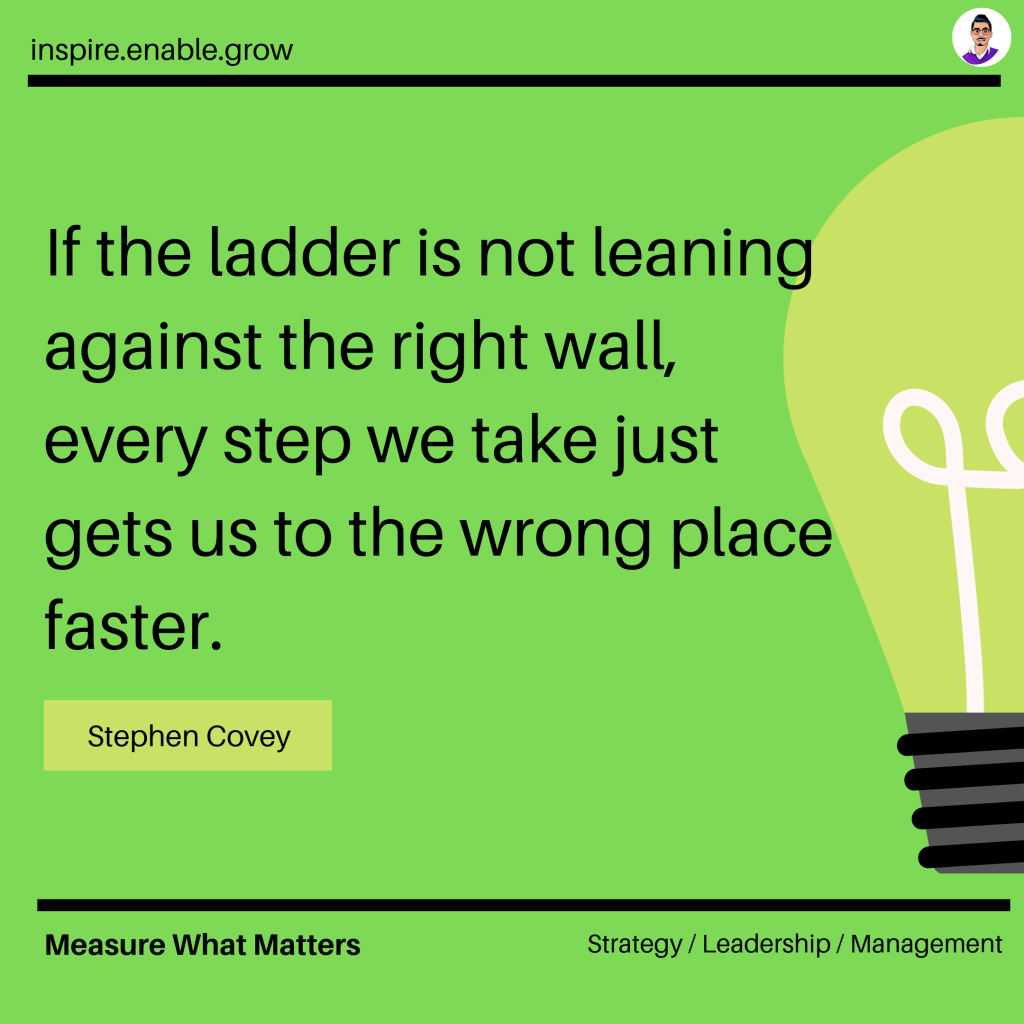 "We do not learn from experience. We learn from reflecting on experience."

John Doerr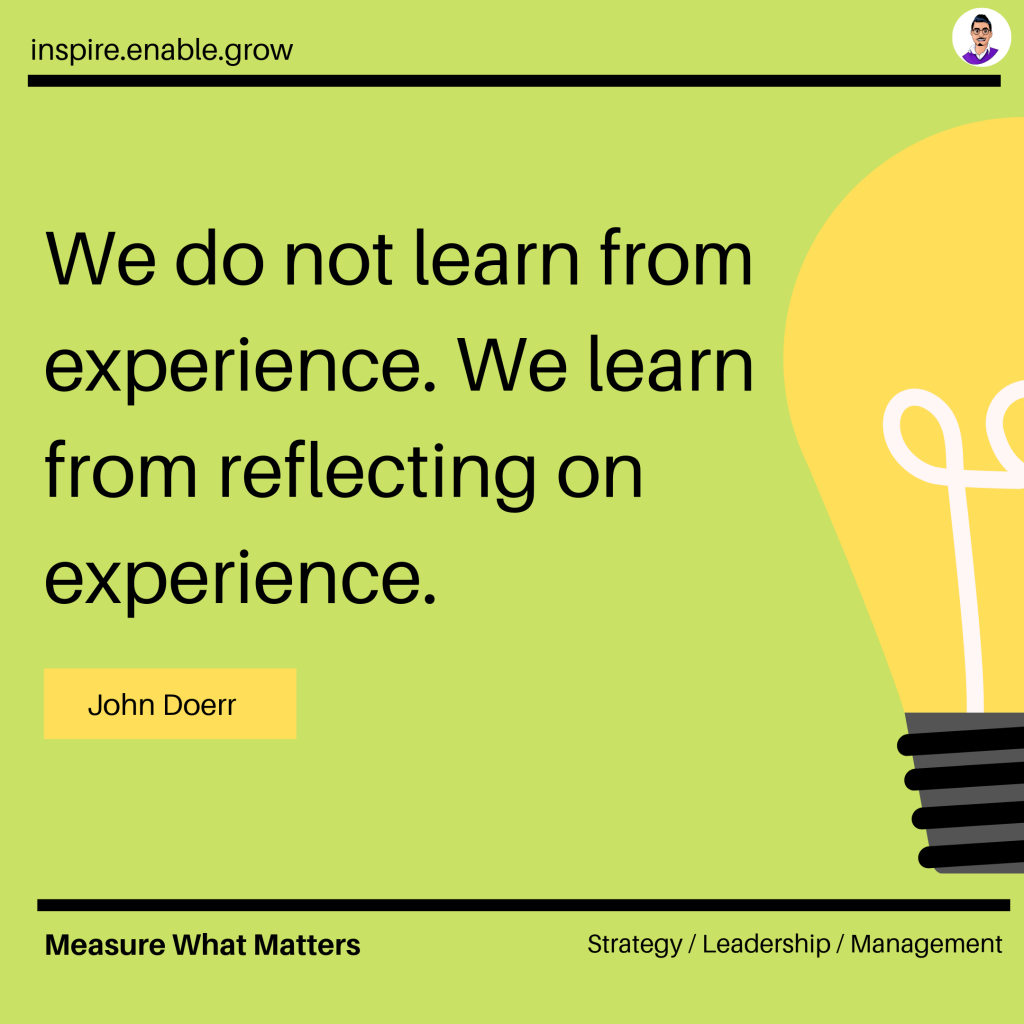 "Ideas are easy. Execution is everything."

John Doerr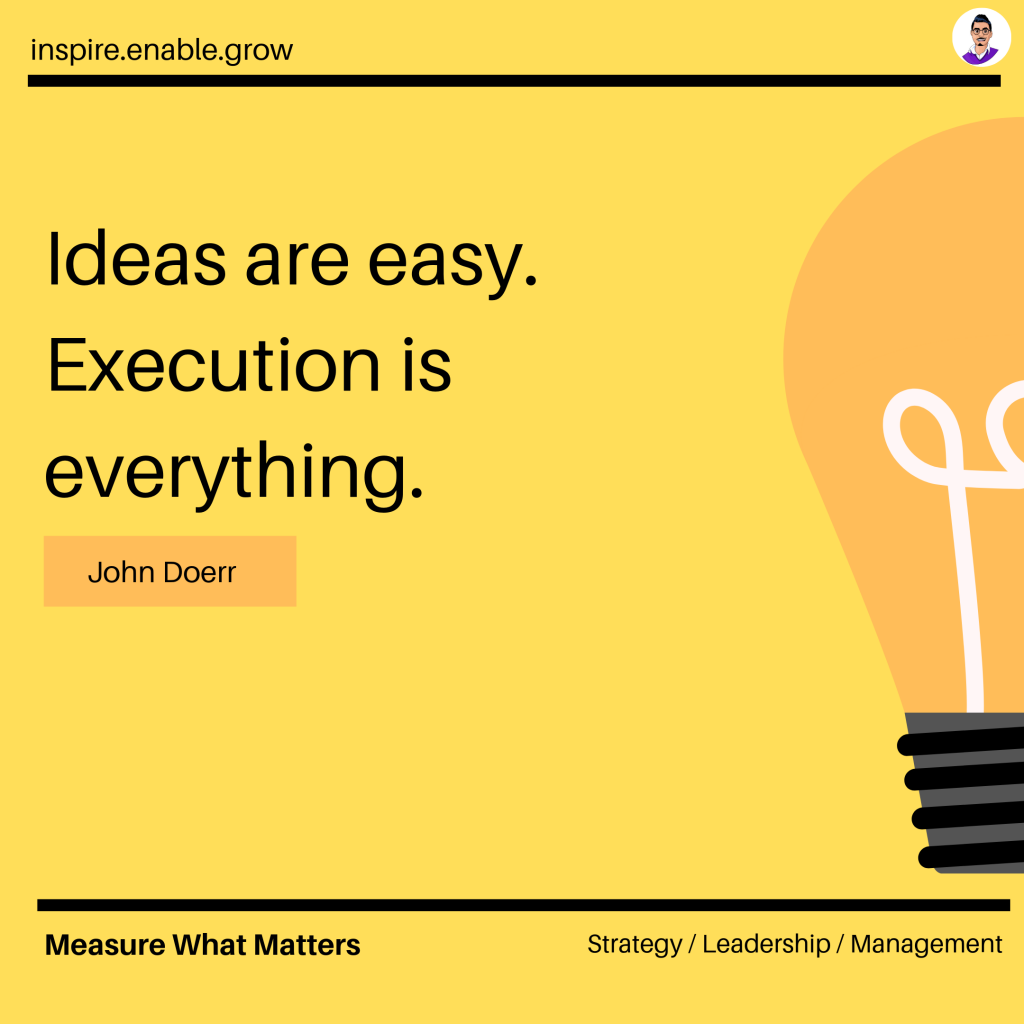 "Innovation tends to dwell less at the centre of an organisation than its edges. "

John Doerr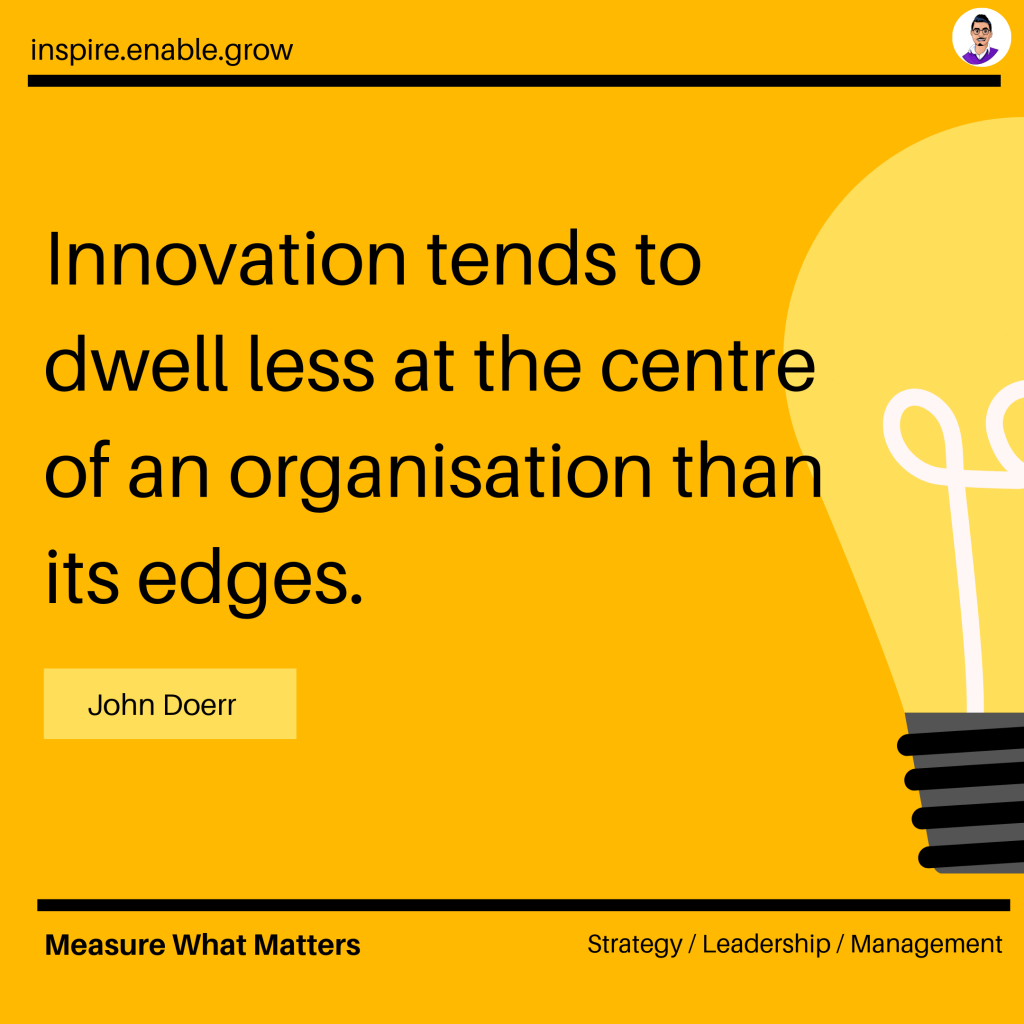 Here's a link to the articles I've written about my journey through discovering, learning and implementing OKRs.